Mighty Stainless Steel Cooling Unit V2 - FTV


French Touch Vaporizer introduces you to a revolutionary stainless steel Mighty vaporizer cooling unit with Titanium and glass mouthpieces!

Although the Mighty vaporizer is, as you only know, the best portable vaporizer to date, it can be blamed for its plastic-based design.

That's why FTV (French Touch Vaporizer) has created a great cooling mouthpiece for Mighty that will greatly boost your vaporization experience.
V2 (March 2020) now available, slightly lighter and with an improved steam circuit for better cooling!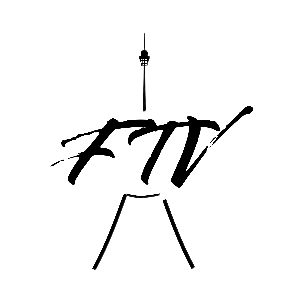 Stainless steel is a healthy metal for vaporization


French Touch Vaporizer offers you their Mighty cooling unit made of stainless steel to make it totally unbreakable and easy to clean.

Stainless steel will not alter the taste of your plants at all and will remain completely stable at vaporization temperatures, thus offering you a 100% clean session for your health.

On the other hand, stainless steel is a slightly heavy metal..... Especially when compared to plastic.


Mighty Titanium Mouthpiece By French Touch Vaporizer


FTV also offers you an exclusive Titanium mouthpiece for your Mighty and Crafty too!

Titanium, which is ultra light, robust and resists incredible temperatures!

No bad taste either will interfere with your herbal therapy session with your Mighty.

It is with a small silicone gasket that is absolutely not in contact with vapor that you will connect the Titanium mouthpiece to the Stainless steel cooling unit for your Mighty vaporizer.


Mighty Glass Mouthpiece by French Touch Vaporizer


The idea being to offer a super complete package, so FTV decide to offers you the Mighty glass mouthpiece which has quickly become a best seller.

Indeed, users are unanimous to saye that this glass tip gives a better taste than the original tip.

Although breakable, glass is also a noble material that is perfectly suited for vaporization.

It is also with a small silicone gasket that does not touch the vapor that you will connect the glass mouthpiece to the Stainless steel cooling unit for Mighty vaporizer.


A revised and optimized airpath


The idea being to keep the original cooling system as efficient as possible. French Touch Vaporizer has decided to focuse on improving it by completely revising its airpath or air path in order to optimize the results.


A complex and efficient cooling system


The cooling of the steam is done by contact with the stainless steel walls of the labyrinth inside the unit.

With our first version, the steam path was already significantly lengthened compared to the original unit for greater efficiency.

But we knew we could do even better!

So we have significantly lengthened the circuit which is now about 25 cm and exposes the steam even more with the stainless steel!

The result is an even softer and cooler steam for a comfortable and optimal experience like never before.
What about the airflow ?


With our first stainless steel cooling unit for Mighty, the airflow was slightly more open (airy) than with the original plastic unit.

This meant faster extraction of active ingredients and shorter spray sessions.

With our V2 stainless steel cooling unit, the airflow becomes similar to the original unit for slightly longer sessions!


In summary


What can be blamed most on this stainless steel cooling unit is its weight....

With about 0.33 Lb, there is no need to work out every 2 days to lift your Mighty but it still increases the overall weight significantly.

What you have to understand is that we initially wanted to make the titanium part but the final price would have been around 130€ and it is getting a little cold anyway.... (but anything is possible!)

However, the weight of the stainless steel unit has been optimized to its maximum.

We simply remove the parts that are no use at all to gain valuable grams.

The other small point to note is the cooling rate of stainless steel, which is a little lower than for plastic.

The vapor itself is cooled down, but if you do a series of sessions, the unit will eventually heat up and take a little longer to cool down.

Despite this, there is no risk of burning yourself.


A generous and a big pack for your Mighty


At FTV, we've been nice because we offer you a very complete kit!

Indeed, by adding the price of the 2 glass and titanium tips we arrive at 37 euros...

- 1 Mighty stainless steel cooling unit (2 parts)
- 1 Titanium mouthpiece with fixing joints
- 1 Glass mouthpiece with fixing joints
- 5 Sealing rings
- 5 Stainless steel grids for Mighty

All delivered in a very nice little box!


In conclusion


The Mighty stainless steel cooling unit will quickly become the essential accessory to improve your Mighty with cleaner vapor and an unbreakable accessory.

The unit is also really classy with a great finish both with the Titanium or glass mouthpiece.

But the most interesting point is the slightly denser vaporization due to the modification of the airpath and airflow.

FTV French Touch Vaporizer is proud to offer you a world premiere of a great accessory for Mighty that you will keep for many years to come!